Do you have a technology business? Are you looking for more growth and development Web application development company?
You know how technology has been helping businesses and people's lives even in pandemic. You are sure that your smartphone is your best technology device that helps you day in and day out to pay bills and shop for groceries and do much more.
With millions of people getting on to the Internet and e-commerce is growing rapidly attracting consumers to buy online.
It also gives a better scope for new startups and existing businesses to come up with new technology products.
What are the new technology products that you have been working on?
Let's discuss web application development? And how does it work to the growth of your business?
Web application development is the creation of application programs that are placed on remote servers and delivered to the user whenever it is required to be accessed on the Internet.
Web application development is also a process involved with building of web applications.
It is more focused on interacting with browsers than standard engineering processes.
Most of the web application development works in defining a problem, working on the solutions, engaging with users, adopting a framework and finally building the testing of web application before it is put to use.
Internet of Things (IoT)
From smartphone phones to tablets, desktops, laptops, electric cars, and many more, IoT is all about connecting smart devices. Web application development has transformed the way in which websites are and mobile apps are built. IoT is seen has a faster and smarter way to make effective connectivity and according to technology experts, IoT will reach industrial production, offices, and residential homes as well very soon.
The future is definitely web application development.
Let's now some of the top web applications that work to help boost your marketing and business growth.
Mailchimp
Have you used mailchimp before? This is the most useful web application that is not only popular but used by 611,573 companies.
Mostly used by the retail industry and companies that are having 10-50 employees use mail chimp for their business operations and marketing.
Mailchimp offers plenty of templates in several categories of business – example, restaurant, education, tourism, food and beverage, manufacturing, e-commerce and much more.
You can add videos, images, content and much more to your mailchimp newsletter.
These pre-designed templates offer a great convenience to work with and send email newsletters, important communications, copywriting marketing letters to your subscribers.
Mailchimp is also recommended by a web application development company.
Google docs
PHP web application development company highly recommends to use Google doc web application.
This is the most successful web application developed by technology giant Google and this is in use by many companies, students, individual business owners and many others.
Google doc accommodates both word processing and Excel sheets offering both limited and unlimited storage capacity for the benefit of users.
Further, the privacy and safety of docs is ensured and there is no fear of losing data or missing docs.
Google docs keep an automated saving system to prevent the risk of losing docs.
Notion
Notion is an all-in-one, note-taking and collaboration web application with markdown support. The product was released in 2016 and is fast becoming a staple in many small businesses.
Notion is an extremely useful all-in-one and note-taking collaborative application with excellent support. The web application was released in 2016 and became very popular and staple for many businesses.
As your business needs to communicate with your employees, and get all the details of time spent on projects and tasks, Notion gives that feature of recording the productivity and management of time by each employee.
Further the task manager or project manager capably track the team members' productivity in the workspace.
This platform has all the required information for a particular project. Team members can share news updates with colleagues.
Airtable
Do you use Airtable? It is like a spreadsheet and a database. It is highly flexible and configurable and has an easy to use API. You can become an employee into a database admin. Airtable forms are very powerful. You can quickly convert a spreadsheet into an easy frontend form. You can also embed that spreadsheet into your website as a native design. As Google sheets, Airtable allows users to redo and undo the automatic saves to the cloud. You can also store images in a cell, encrypt data and even barcodes as well. The flexibility of their data input makes it as a superior choice to anything available.
Xero
In the accounting industry, you hear "Xero" often and this is a new accounting software and this is an alternative to QuickBooks and this is mostly used by small businesses.
Popular as cloud-based which works efficiently helping users to remain organized while carrying out standard bookkeeping functions and other accounting needs.
Xero is on a platform that highlights the significance of small business to global economy. The more efficient the business, the better it does.
Salesforce
Web application development company highly recommends Salesforce CRM as a perfect way to take customer satisfaction to a new level. Salesforce also enables long-term relationships.
Organizing customer data and reducing manual work, saving time and giving a boost to sales are also some of the top highlights of using Salesforce.
As per Gartner Report, Salesforce is ranked as the leader in sales automation and customer service.Custom web application development caters to specific business needs for which process of creating a unique app is undertaken and this works to a plenty of benefits.
Conclusion
There are also Google Analytics, Slack, HubSpot, Excel and Microsoft 365 that work to the development and progress of a business. These are not only efficient but they help in aiding business cut down processes and save a lot of time in speeding up daily works.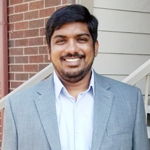 Name: Bharath Kakkireni
Director – KBK Business Solutions
Bharat Kakkireni is a passionate software developer and engineer with over a decade of experience both in India and the U.S. He has been working on many multifaceted IT projects helping local businesses and also collaborates with MNCs in developing software projects. He's an active team leader in KBK solutions. He imparts training, mentoring, and leads teams towards high end efficient working systems. Bharat keeps himself busy in reading, writing and Internet marketing.