You as a technology user on a day-to-day-basis would be very interested in finding new technologies and how you can take the help of these in your daily business operations. One such new development is web applications. A web application development company uses web applications for business strategies and policies implemented on the web through User, Business and Data services.
In this article, we'll find out how and when you can take the benefit of top web development companies for your business and derive a whole range of advantages in growing sales, profits and much more with the help of software technology.
Doing a business over secure and private networks with the help of web applications especially for B2B interactions is most commonly in use for Online Web Application Development. This process is now very renowned and even in use by overseas companies who outsource projects to other vendors.
More about Progressive Web Apps
From simple procedure of transferring funds online to deployment of large scale web services networks that updates pricing information globally, website and app development companies give a vital role in web applications infrastructure of many businesses.
Let's take a view of some examples of web applications:
To create a better experience to the mobile users, it is important to know why you need to invest time in the development of progressive web apps that were first introduced by Google in 2015. It is in use by a Web based software development company.
Examples of Progressive web apps are – Ali Express, Flipkart, Twitter Lite, Book My Show, Forbes, Olx, Pinterest, Make My Trip etc.,
Progressive web apps are websites that give an appeal and look like an app. This means users can access all the information and its capabilities without downloading an app.
Progressive web apps use modern web technology to deliver app-like-experience to users perfectly in their browsers.
Progressive web apps help businesses increase page visits, session length and conversions.
Many businesses see an option in Progressive web apps saving more, otherwise they have to spend on a mobile app.
Their benefits include:
Improved performance
Faster load
Engaging UX
Less data use
Top Web based software development company
The task of web application requires special skill and vast knowledge in user experience and behavior. A SaaS (Software as a service) or an internal tool for your company, you have to choose a Web Application Development Company in Hyderabad.
There are top web application development companies and agencies who are extremely efficient to work with Node JS, Vue, Laravel, Ruby, Python, React and User Interface design.
One of the top web application company that clients come across to access to seek web application services is Equinox IT SOL LLC based in Dallas, Texas, U.S. is a professional technology companies offering a wide range of technology services from web development to app development consisting ecommerce, Framework, Android apps and iOS apps etc.,
You can reach the portfolio of the company at https://www.equinoxitsol.com/technology.php
Another Web App Development Company is Mojo Lab, a remote web app developer and UI designer specialized in web app development and user interface design, React / Vue / Angular/NodeJS/AWS architecture JS.
Click :http://mojolab.xyz
2. Cygnus Media
Cygnus Media located in the U.S. is a Web Development Company works on building intelligent apps who are a team of product designers and developers with a wide skill set and have vast experience in many industries and some of their specialities are – UI/UX design, iOS and Android app development.
Click: http://cygnismedia.com
3. Selleo is a custom software development firm located in Poland
Another top web development company is Cygnis media offers a huge range of software development services for startups and SMEs. Especially SaaS products and cloud-based software solutions.Specialized in web application development, UI design and mobile apps.
Click to view the portfolio: http://selleo.com
4. RapidOps Enterprise apps for web and mobile
RapidOps Solutions based at North Carolina builds Digital Products, provides real time solutions, experiences and platforms and engages users. The company partners with startups and enterprises and uses progressive technologies like Grails, MEAN , Cloud and AWS. The company specializes in web and mobile app development, UI design.
Click: http://rapidops.com
5. Willow Tree – A web application development company
The team builds apps, responsive websites, bots and digital products for the world's leading companies. Applies expertise in product creation and adds digital experiences. The company has a lead team of designers, developers, web application developers and mobile optimization experts. It has a speciality in app development, web development, React, Progressive apps and mobile marketing.
Click: http://willowtreeapps.com
Conclusion
Web based software development company
Accessing the service of web based software development company brings you not only a business solution but also enables to grow your business and functions that you will be able to streamline the operations with high efficiency to generate rapid results.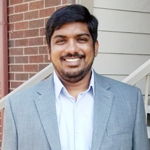 Name: Bharath Kakkireni
Director – KBK Business Solutions
Bharat Kakkireni is a passionate software developer and engineer with over a decade of experience both in India and the U.S. He has been working on many multifaceted IT projects helping local businesses and also collaborates with MNCs in developing software projects. He's an active team leader in KBK solutions. He imparts training, mentoring, and leads teams towards high end efficient working systems. Bharat keeps himself busy in reading, writing and Internet marketing.