Did you know the average time spent on a website is 45 seconds? But how do you calculate the time of a visitor? why Web application development is best to develop a website ?
Check this:
Total time-on-site for multiple visitors / Total number of visitors – will give you average time on site.
If you really want your visitors to stay a little longer on your website, your website need to be user-friendly.
So, what are the best characteristics of building a user-friendly website?
A professionally trained Web application development company has a team who work on web designs from simple steps to complex ones.
From the point of selection of the platform to hosting, web designing goes through several stages until the final product is all set to go live.
However, every step of the design has to be carefully done using web designing tools – wireframe, UX, UI, A/B testing, hosting, error handling and much more.
With the most popular WordPress.org in use for web designs, PHP web application development company recommends WordPress for all types of businesses, especially for e-commerce that is going rapidly online with innovative startup products.
With the benefit of reaching a global audience, Web application development is highly recommended for its sophisticated and highly advanced plugins, shopping cart features and much more.
In fact, 36% of small businesses do not have a website as of 2021.
17% of small businesses do not have a mobile-friendly website.
Due to this, not only small businesses lose their customers, but also the benefits of digital marketing do not reach them at all.
This way, we can shift the digital curve, by helping small businesses by developing simple, affordable and quality websites for long-term benefit.
Now let's quickly see what are the fundamentals of a user-friendly web design.
Custom web application development Tips:
Let's check:
Good usability
Good usability improves the performance of your website and increases your chances of success for generating sales, revenue, advertising and promotion.
Your website must provide a seamless user experience which means, they must find it easy to navigate and find the information they are looking for.
Mobile optimized
Responsive and creating a mobile optimized website is a definite need. Check how your website is appearing on your website. If your website cannot be accessed on your mobile, create a mobile version with the help of web-based mobile website builders.
Attract Target Market
A specific segment of targeted audience is in need of your services. Are they able to find your website?
A user-friendly website is not only accessible to the target audience, but they are able to use it for their specific needs.
Content Format
Organizing information on your website is vital for good usability. As websites offer a wide range of information and resources to attract the target market, planning web sections has become much more important. Especially categories to carefully present the information for users to easily find information.
Thinking in the perspective of users must be prioritized.
This is significantly important if your website is content-focused.
Fast Load Time
Does your website load within 4 to 6 seconds?
Perfect. That is what visitors look for.
Fast load time.
Slow speed can drive away visitors and your competitors will win.
Further it can also affect search engine ranking.
Use free tools like Pingdom to test the speed of your website and get suggestions to improve the speed.
Third party website plugins, widgets including website tracking and social media are some of the factors that affect the website speed.
Limiting the use of these is absolutely necessary.
It can also be one of these reasons to leave your website.
As customers' expectations continue to be on the rise, in website experiences, navigation has received high demand.
Browser Consistency
Is your website compatible with all of the browsers? Yes or No.
It is time to check the browser compatibility as many websites experience a great loss due to neglect. It further has a negative effect on website usability.
Although modern browsers are much more efficient and technologically sophisticated, there may be some inconsistency that still exists in interpreting the code by different browsers.'
Therefore, it is important to ensure that your website appears consistently across all the major browsers like – Chrome, Internet Explorer, Microsoft Edge, Firefox, Safari and Opera.
Clutter-free navigation
Good navigation using simple HTML or JavaScript menus can work best and appear consistent on all the browsers and platforms.
Ensure that the menu items are at a distance. A drop-down or sub-menu can make the look of a website appear better with many sections and standalone pages.
Use DHTML, Ajax, JavaScript libraries.
Fixing errors
Error handling and description is very important. Making your website free from any bugs and displaying the right kind of error message improves the user experience.
Clean code
Is your website practicing relevant with best practice? It must be more dependable and must load faster with browser compatibility.
Color Palette
Using contrast colors at the background and for the web design tools should never be considered leniently. Using good colors in contract creates a better user experience.
User-friendly website forms
Forms are very important for business websites. They allow users to interact and engage with the business. They also generate leads.
Creating easy forms to use and access for the users is very important.
Does web design matter for your business? Let's see one of the most popular forums Quora says.
The demand for good web design continues to be in high demand. For the web development companies, not only does it comes as a professional job, but also testing its ability and skill in designing some of the top and audience-appealing applying technicalities.
Companies that provide and deliver value in web design services, continue to lead and win more customers.
As each business comes with different needs, designing a website that requires and meets the needs of a business and its audience, has become a priority and will continue to receive a lot of scrutiny and check to design the best websites.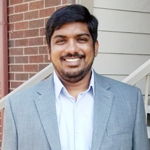 Name: Bharath Kakkireni
Director – KBK Business Solutions
Bharat Kakkireni is a passionate software developer and engineer with over a decade of experience both in India and the U.S. He has been working on many multifaceted IT projects helping local businesses and also collaborates with MNCs in developing software projects. He's an active team leader in KBK solutions. He imparts training, mentoring, and leads teams towards high end efficient working systems. Bharat keeps himself busy in reading, writing and Internet marketing.