#1. Online Presence with Reputation
According to Statista, did you know daily mobile Internet consumption is set to increase to 155 minutes by 2021? This means users are likely to spend more time on mobile Internet services while only 39 minutes per day is Internet consumed on desktop and even projected to decline by the end of 2020.
You find Internet audience are everywhere. However, you want to connect only with those who are your business audience for your digital marketing company.
Online brand reputation, awareness, quality information sharing and blog updates are valuable for audience and they love to stop by what's happening with your business by clicking on your blog. Blogging gets high readability, traffic, leads, brand awareness, identity and much more.
To keep growing your online reputation, you need to update #1. Your Blog.
#2. Consistent Customer Relations
When was the last time that you interacted with your recent customer? Amidst competition, to retain brand loyalty and declutter the competition, you have to have customer relations by ensuring brand awareness and promotion. Word of mouth marketing strategies, referral marketing strategies are some of the ideas that excellent digital marketing agencies follow for best results.
#3. Stay ahead in competition
To start winning over your competitors, it is important to stay ahead in your digital marketing strategies by always being innovative and constantly working on new ideas. In fact marketing agency services make it their routine practice to work on best solutions that work in the interests of customers.
#4. Never Delay What is Trendy
Have you been watching the marketing trends? The trends can help your business. These are in vogue by many digital marketing agencies in Hyderabad and you may have to opt for their services to bring the trends into action and convert these for the benefits of your business. But here's the best tip: once you know the trends, you should never delay. Because that's where you can attract your audience. An effective approach, a guaranteed offer, seasonal opportunity or pricing, it could be any other profitable strategic approach and this must be categorized and carefully worked upon to convert it to your benefit.
#5. Avoid missing your customers online
Excellent digital marketing agencies understand how to approach, find, retain and maintain relations with your customers. Potential target audience are always online and it is with effectively planned marketing strategies, we can find them. If you miss the opportunity, your competitor will find you. In this process, your website and social presence can play a vital role. Post reviews, share tye latest updates, news of your business, and voice the opinions of your customers. These are the buzz that audience would like to connect with in their buyer's journey.
#6. Are you better than your competitor?
A digital marketing company can take a research about various approaches of your competitors and think to plan marketing differently for best online presence. From the point of content to the stage of marketing strategies, digital marketing agency can tap into their web presence and overhaul a new approach that works even better for your business.
#7. Be there where your customers are
Be found online easily and be visible for your audience to locate you. It is most widely in practice that customers start their search with Google. Along with website promotion, using SEO techniques and posting polls, surveys and quizzes can make your business easily discovered. Additionally, using the benefits of Google My Business Page (GMB) stating the hours of your work, location, prices and special offers can attract your audience.
Conclusion
Infinity digital marketing services bring you long-term profitable marketing strategies that evolve and emerge as one of your biggest sources for marketing your business. Taking these prospective benefits can add a lot of advantage to your business.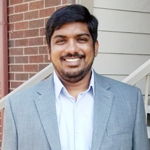 Name: Bharath Kakkireni
Director – KBK Business Solutions
Bharat Kakkireni is a passionate software developer and engineer with over a decade of experience both in India and the U.S. He has been working on many multifaceted IT projects helping local businesses and also collaborates with MNCs in developing software projects. He's an active team leader in KBK solutions. He imparts training, mentoring, and leads teams towards high end efficient working systems. Bharat keeps himself busy in reading, writing and Internet marketing.