What's happening in the world of digital marketing? What's new and interesting? Is there anything I can learn or know to find out more about the quick updates in digital marketing agency services? These may be some of the questions that you wish to ask when you read a new blog article. Specifically in this pandemic period, at a time when the whole world seem to have come to a halt with small businesses looking for opportunities to market their products, digital marketing has entered a new phase such as by taking research on what works effectively.
In this blog post, a digital marketing agency in Hyderabad brings you some of the key highlights to take your business forward online.
Content Rules to be King
The value and high significance of content is already apparent. But some business owners refrain from spending time and money in creating quality content. As a result, they invite either less traffic or conversions. Search engines love the fresh flow of content on your website and blog. Adding to that, quality creates much more positive impact. But there are many ways of doing that. Some of the ideas you can include – content curation, repurposing content or republishing etc., Content that solves the problems or delivers quality information to your target audience keeps your business ahead.
Go with voice search optimization
Audiences love the convenience of technology and try new ways of using their phone to find locations, buy products and search features. In this process, voice search optimization has added many benefits. According to Gartner, 32% of consumers are interested in using hands-free technology and voice search exactly comes into power play.
Ask questions, directions, find near me queries and such others are quickly done through phone voice search and in the same model of process, Google Home and Alexa, Google voice assistant are also designed.
In fact they are the final assistants who can help you find answers to any question you may be having.
Smart devices – Google Home and Alexa find answers instantly to play music, news, shopping items and any other.
So we can say this is a new evolution in digital marketing agency services
Such advanced SEO features can only be added to your website by Best digital marketing company in Hyderabad.
A quick difference is – earlier you type in the search bar and now you speak to your smartphone and devices that pull up quick and fast search results instantly.
What about Chatbots
Digital marketing companies in Hyderabad are also capable of integrating a chatbot to your website. What is a chatbot? It is a software application designed to exactly converse just like humans over the Internet and they perform the function of messaging apps or SMS. Chatbot technology uses NLP and AI to understand your question or needs over the messaging system and adapts a suitable response to help you with your requests. Some of the best examples of Chatbots are – StartBucks chatbot helps you to place an order, Cortana, Sephora, Staples, Facebook Messenger etc.,
SEO Updates
There are new updates happening in SEO for better improvement of search results and this is a constant process for Google, Bing, and Yahoo. They update their search algorithms for better user experience.
Year 2020 update is – Google's BERT algorithm (Broad Care Algorithm Update)
Maverick update is similar to many tiny changes Google conducts regularly each year.
Site Diversity Update is done with the motive of reducing multiple site listings in search results and that not more than two pages appear from the same website.
Google's mobile page speed update is to ensure that the page load time is improved to a greater extent. Google's stats indicate that if page load time increases from 1 to 10 seconds, the bouncing rate increases by 120% and users leave the page if it takes longer than 3 seconds.
These new SEO updates are extremely well taken care of by digital marketing service provider in Hyderabad.
Replan your content
Along the process of content marketing services, digital marketing agency in Hyderabad is also capable of using your old content and innovatively design it, repurpose, and reuse and replan it. This methodology can certainly bring unique touch and add new perception.
Help a Reporter (HARO)
Is a service that connects journalists with experts. This service connects both journalists and experts in various fields and enables better connectivity in respective fields and content categories.
Conclusion
These new updates relevant to digital marketing service provider in Hyderabad enable to serve customers in an excellent manner that leads to a positive outcome of the results in every endeavor of digital marketing that we do with purpose and goal.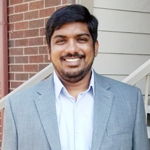 Name: Bharath Kakkireni
Director – KBK Business Solutions
Bharat Kakkireni is a passionate software developer and engineer with over a decade of experience both in India and the U.S. He has been working on many multifaceted IT projects helping local businesses and also collaborates with MNCs in developing software projects. He's an active team leader in KBK solutions. He imparts training, mentoring, and leads teams towards high end efficient working systems. Bharat keeps himself busy in reading, writing and Internet marketing.