With excellence of software programming and products getting released for various product management purposes, software testing services have become the most essential need for ensuring quality assurance. Global software testing market is projected to grow by 34.49 billion during 2020-2024. It is expected to progress at a CAGR of over 12% during this forecast period. Software testing company undertakes software testing to check whether the software product works according to the requirements and that it is working free from defects.
The purpose of software testing services is to identify errors, gaps or any other missing requirements in comparison to actual requirements.
Software Development Companies in Hyderabad perform different types of software testing for the purpose of evaluating and verifying software product or application is accurately working for the purpose that it is developed for. The quality assurance in software testing being the most important, it is corrected for preventing bugs, reducing development costs, and to improve its performance.
Among different types of software testing services, the following are very specific and significant:
Acceptance Testing : Verifying whether the whole is working for the purpose it is designed for.
Integration Testing: Ensures that the software elements and functions are working collectively.
Unit Testing: A unit being a small component of application, it gets validated with each software unit performance.
Functional Testing: Checking business scenarios, functional requirements is one of the common ways to verify its functions.
Performance Testing: Required to be done at different levels, it is evaluated under real-time conditions.
Regression Testing: Checking on new features such as menus, functions and commands, the regression test is done whether the functions are working properly.
Stress Testing: How much of the system takes it and when does it fail is checked in stress testing.
Usability Testing: How well a customer can use a system is checked in usability testing.
While there are several metrics in software testing services, test coverage is defined as a metric in software that measures the amount of testing performed by a set of tests. It includes acquiring information about various parts of the program that get executed while running the testsuite to ascertain which branches of conditional statements have been considered.
This technique ensures that tests are done to check the code:
Software Testing Company
software testing services Company
Software Development Companies in Hyderabad
Quality Assurance in Software Testing
Software Testing Services
By exercising peer reviews, inspections and also by conducting adhoc execution of tests, test coverage is done and functional test coverage is done with the help of proper test management tools.
Software development companies in Hyderabad benefit from test coverage and some of these are:
Assures the quality of test
Identifies the portions of code that were actually touched for fixing
Helps in determining the path of your application that was not tested
Prevents defects outflow and keeps time, scope and cost under control
Determines the decision points and paths used in the application that allows to increase test coverage
Finds gaps, test cases and defects at the unit level and code level
Justifiable in its importance, software testing conveys that it performs Verification of Application Under Test (AUT) to ensure reliability, security and high performance which further results in time saving, cost effectiveness and high rate of customer satisfaction. Testing is important as software bugs could prove expensive and sometimes cause heavy monetary loss and undervalue the entire objective of software product development.
On the other hand, quality assurance in software testing brings multiple benefits described as follows:
Cost-effectiveness : Software testing companies offer not only cost effective services but also helps in saving money in the long term. When the bugs are already corrected in the early stage, it costs less to fix.
Security : As trust-based products have become more significant, security is much more sensitive as it removes risks and problems.
Product-quality : With product testing, quality is ensured and customer satisfaction is also very high.
Customer satisfaction : UI/UX Testing ensures customer satisfaction and best user experience.
Conclusion
Giving better scope for software testing ensures not only more advantages and long-standing benefits, but also gives efficient functions at product working level and its end-user profits. KBK Business solutions is an excellent software testing company with varied experience in software testing services.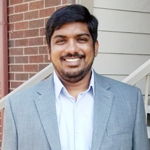 Name: Bharath Kakkireni
Director – KBK Business Solutions
Bharat Kakkireni is a passionate software developer and engineer with over a decade of experience both in India and the U.S. He has been working on many multifaceted IT projects helping local businesses and also collaborates with MNCs in developing software projects. He's an active team leader in KBK solutions. He imparts training, mentoring, and leads teams towards high end efficient working systems. Bharat keeps himself busy in reading, writing and Internet marketing.