Certainly you heard about software testing earlier. Right? This is a very unique investigation carried out by a Software testing company. What do they do? They test the quality of the software product or service. It can also provide an objective, independent view of the software, allowing businesses to appreciate and also get a view of risks in software implementation.
As you know the process of testing and techniques included in the process of executing a program or application with an intent to find software errors, defects or bugs as they call it and finally approving the software product to be fit for use.
Quality Testing Methods
While there are many quality testing methods. There are few benchmarks based on which system is put to test and these are:
– Meets the requirement that guides the design and development
– Responds accurately to all kinds of inputs
– Performs its functions within a certain period of time
– Tested in environments
– Achieves the results as per stakeholders desire
This process of Software testing QA process requires certain level of certification and training and only they are entitled to perform such Quality testing methods.
Software Testing Significance
Software testing services company takes up these tasks to determine the accuracy of software and sometimes it is very difficult to identify all the defects within the software.
However, the primary purpose of Software testing QA process is to detect software failures so that defects may be discovered and corrected.
We can also never say that testing can establish that a product functions properly under all specific conditions.
You may ask now what part of a software product is tested? And the answer is, most often an examination of software code as well as the execution of that code in various environments and conditions is done.
A team who go through Quality testing software training take up various roles for testing and during this process software is not only corrected but also assessed of its end use and purpose.
Defects and failures
Not every software product clears Quality testing methods and there is every possibility of also software defects that are caused bu coding errors. These might be expensive defects or no longer required errors or such other.
These requirement gaps can often be non-functional requirements that include testability, scalability, maintainability, performance and security.
These errors may have been committed by a programmer, and this results in defect, in the software source code.
And if it is left out without being fixed, it will continue to produce the wrong results leading to a failure.
It is now important to know that when a defect environment is changed, it converts to a failure and examples of environment could be – software running on a new hardware, alterations to source data, or interacting with different software.
A single defect may sometimes result in a wide range of failure symptoms.
These defects can be either small or big and due to the complexities, Software testing services company is hired as an outsourced company, especially India has emerged in this business.
Some of the in-demand careers offered at Software testing company are:
– Test Manager
– Test Lead
– Test Analyst
– Test Designer
– Tester
– Automation Developer
– Test Administrator
Testing, Quality Assurance and Quality Control
Sometimes it can be quite confusing to understand the differences between Quality Assurance, Quality Control, and Testing when you approach QA & software testing company.
Though these are interrelated and can be considered as similar activities, there are few distinct points that set them.apart.
Briefly stating:
– Quality Assurance : Ensures implementation of processes, procedures, and standards of developed software.
– Quality Control: It includes the activities of verification of software
– Testing: Pertains to the activities to ensure the identification of bugs, errors, defects in a software.
Conclusion
Software testing services company is entitled to perform software testing and also to offer Quality testing software training. But the process testing and approving is valuable and worthwhile. The more emphasis is laid on the quality, the better is its functioning and amidst the preliminary objectives and goals are given a top priority in this process.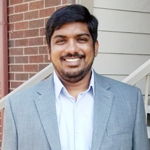 Name: Bharath Kakkireni
Director – KBK Business Solutions
Bharat Kakkireni is a passionate software developer and engineer with over a decade of experience both in India and the U.S. He has been working on many multifaceted IT projects helping local businesses and also collaborates with MNCs in developing software projects. He's an active team leader in KBK solutions. He imparts training, mentoring, and leads teams towards high end efficient working systems. Bharat keeps himself busy in reading, writing and Internet marketing.