Why do you think staffing and payroll services are so important? Because it deals with the paychecks of employees. As of 2018, global staffing industry is worth $491 billion and there are hundreds of startups starting their businesses everyday.
Some of the other interesting facts are – there are 300 million persons trying to start 150 million businesses. That is nearly 50 million new firms or 137,000 per day.
Therefore, there is an essential requirement of Staffing and payroll services globally and this will continue to grow rapidly.
How do they work?
Whether a small or large scale, Payroll services is part of core business function. Apart from saving a lot of time and effort, they also help in paying employees on time, and they are happy to receive their pay checks early every month.
While businesses find hiring Payroll management services as a measure of cost reduction, increased security, professional team of experts, direct bank deposit, and much more, they save a lot of time to focus on the growth of business.
Payroll outsourcing companies in Hyderabad have always favored businesses and startups by cutting costs and paying employees early every month. Whereas the manual bookkeeping or payroll software done internally takes a lot of scrutiny and double check to process the paychecks.
But if businesses hire Payroll outsourcing companies in Hyderabad have the professional expertise and every employee details are perfectly taken care of including new hires, terminations, benefit deductions etc. Some business owners find it as a worrying task and transferring the work to Payroll management services would make it easy.
Benefits with outsourcing
Further when following IRS laws, any non-compliance levies penalties – such as delayed filings, payroll mistakes, omission of filings, invite penalties. To avoid this, most of the U.S. companies prefer to hire Payroll consultants in India.
Professional Payroll services follow the regulations much more carefully and meticulously and also manage calculations and filings at a nominal cost.
Some of the activities of Payroll consultants in India are – payroll calculation, signing and distribution of checks, calculation of taxes and checks, reports of new hires, terminations, training and support etc.
In business – time is.money and every business owner mindful of that. Outsourcing staffing services makes it much easier for monitoring and security.
While providers invest heavy amounts of money, team of experts, and excellent software systems to manage benefits and deductions in payroll system. In addition to payroll works, outsourcing staffing services is an added advantage to address – workers compensation, employee concerns, human resource services and even handling grievances is carefully done as an added advantage to your business.
The facility of direct bank deposit makes employees absolutely happy especially those working in small scale companies. But small business enterprises cannot bear the costs for this service and hence rely on Payroll management services.
Yet another benefit you can derive is that Outsourcing staffing services and Payroll management services eliminates lot of paper work and also eliminates the scope for fraud. This model of error free service makes it free for small enterprises to manage its payroll and staffing services easily and efficiently.
The robust human resource management system (HRM) enables faster processing of information and better employee management as compared to in-house manual human resource management system.
Payroll outsourcing services in Hyd is not only an.efficient service, but also a reliable cost saving service that helps hundreds of businesses to avail and utilise the services of outsourcing and help employee receive their paychecks in time monthly. Employees are very happy about this fact and they boost their energies with productive and progressive working efficiencies.
Conclusion
As many experienced in the past, manual working of payroll gives rise to human errors and multiple responsibilities. Whereas now if you assign Staffing and payroll services, it relieves you from stress and also ensures quality, accuracy along with justifying ROI investment returns. This being the most important, now payroll services have become a top priority for businesses to outsource them.and experience the benefits. Further choosing a right payroll service provider can surely give a firm competitive edge.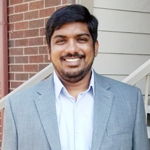 Name: Bharath Kakkireni
Director – KBK Business Solutions
Bharat Kakkireni is a passionate software developer and engineer with over a decade of experience both in India and the U.S. He has been working on many multifaceted IT projects helping local businesses and also collaborates with MNCs in developing software projects. He's an active team leader in KBK solutions. He imparts training, mentoring, and leads teams towards high end efficient working systems. Bharat keeps himself busy in reading, writing and Internet marketing.