Did you notice there's always something exciting happens in technology. If sometimes it's about a new technology device, other times software, a new product or some other. Technology-platform companies like – Google, Microsoft, Apple, Facebook (Social media) and all other Fortune 500 a new paradigm. Particularly, in the realm of software, development trends are appealing always.
So far, in 2020, we have seen more than 150 days of lockdown period in the pandemic and it is still chaotic to open businesses, schools and colleges.
So, what do you expect to happen in the software industry and what are some of the interesting trends?
We are surely witnessing some fast digital transformation that unlimitedly affects to bring about a good change in business, healthcare, manufacturing, entertainment and in many other areas.
As Internet audience get to browse for their needs online using Gmail, websites, ecommerce shopping and much more, Artificial-intelligence plays a vital role in making Google-predictive searches, recommending personalized approach and even to the point of making recommendations.
We are also excited about the progress we made on application development, social networks and much more.
And most of all, this is good favoring Technology companies and end users.
Now let's quickly see what are.some of the top 10 software development trends in IT development services.
IT development services
Software development company
Software development process
Software development technologies
Software development trends
Latest technology software development
Future of software development
1. AI-Assisted Development
Software development trends for the second half of 2020? We have been battling with pandemic most of the 2020 start and now we are experiencing major changes in our life style like – social distancing, wearing a mask, washing hands and immunity building etc.
This crisis has also made an impact on new technology challenges, and it is time to review challenges and digital strategies.
Now most of the technology-based companies are depending on problem-solving innovations, by designing and delivering more apps that improve operational performance and customer experiences.
Latest technology software development is about AI capabilities to increase the speed and ease of developing. Developers save a lot of time when creating new or editing existing apps with expertise, such as by checking which is the logic that works over 15 million patterns and apps.
It also detects when a developer is stuck at some point for right knowledge in the platform so that there's no breakage in the process.
AIFusion works efficiently to a point where AI serves developers as a mentor. It takes care of what each developer is doing and provides what guidance is coming along the way. With the help of AI, new, amateur, and advanced developers become more proficient.
2. AI for Applications
It appears like the future of software development is more of a
AI as it enables more informed-decision making and delivers more relevant and meaningful customer experiences. Therefore, the prediction that the growth of using AI in the process of empowering businesses and CXs will be an enormous point of discussion.
Small, medium or large industry businesses, like Microsoft giant to micro enterprises, there are many new strides happening in software engineering trend. The scope of adding AI capabilities to projects easily is so much critical for the second half of 2020.
But Software development technologies will continue to enable developers to innovate and increase the business value of their applications.
3. Robotic Process Automation
Now many organizations are implementing RPA and in Software development process there's a new level of efficiency. Specially, when they are using RPA for repetitive tasks they are better suited to machines than people.
An example of this is – contract review or employee onboarding. They're also using RPA to supplement the speed and volume of work humans do.
But the biggest value of RPA is that through automation and bots, it frees everyone to be more strategic and boost innovation through automation and bots.
4. Progressive web Apps
One of the witnessing demand growth in Software development technologies is in Progressive Web Apps. It combines the functions of native apps and website accessibility without involving app stores.
Like all native apps, PWAs can also work offline, send push notifications, and access device hardware, such as cameras or GPS.
The user experiences are similar to native apps on mobile and desktop devices without downloading or in updating hassles.
Further PWAs can be developed faster than native apps, and they are very easy to maintain. Unlike native apps, they use a single codebase for all devices and they're searchable by search engines, and they are light under 1MB. Because they are lightweight, they take up less space on a mobile device.
5. Continuous Integration and Delivery
Integrating and testing changes with CI/CD, IT teams can automate the processes as they are developed in Software development trends. They can speed up the flow of delivering software changes to the production environments and expand the feedback loops in the delivery pipeline. In result, they have problems early in the development stage and act on them quickly.
6. Rapid proto-typing and innovation
Software development company can come to know more with innovation at its upfront, so they encourage and reward employees respectively.
7. Digital transformation Enablers
Software development process , digital transformation enables new and best ideas to proliferate to transform them into bottom-line benefits.
8. Low-code development
Using low-code to build great applications has become a good practice now and it is a serious human skill involving a lot of human knowledge.
9. Future-proof applications
Open-source communities are encouraging new application languages and frameworks. Companies cannot definitely afford to write applications every time a new technology comes in.
10. New Dual Speed Development
Software development technologies are witnessing software development progress at dual speed and this is accelerating application delivery as software development team use tools.
Conclusion
These top 10 software development trends for now are helping in Software development process despite of Covid-19 crisis. We can look forward to many more advanced trends such as these in the near future as well for better scope of working and in improving lifestyle.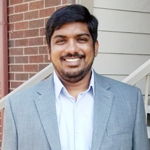 Name: Bharath Kakkireni
Director – KBK Business Solutions
Bharat Kakkireni is a passionate software developer and engineer with over a decade of experience both in India and the U.S. He has been working on many multifaceted IT projects helping local businesses and also collaborates with MNCs in developing software projects. He's an active team leader in KBK solutions. He imparts training, mentoring, and leads teams towards high end efficient working systems. Bharat keeps himself busy in reading, writing and Internet marketing.