For web application development, ideas are plenty and they keep coming. But it's just that you should check and find out whether you really deliver benefits to the intended audience. As Internet users access on various devices, custom web application development is also greatly in demand. Adding ideas to the list can surely emerge as one of the best ideas when you keep working on all of your ideas.
Ideas can be plenty especially in technology applications. What would you like to do and what problems would the audience like to solve and how's your product will help resolve the pains of the audience.
These are some of the questions that you need to ask for preparation, planning and for sponsoring web application development ideas to the web application development company.
If your ideas are really useful and profitable to the audience, they would work. PHP web application development company provides excellent services in custom web application development.
Initially you need to work on ideas to bring out the best.
Are there any proven ideas that are successfully working already?
Must Read: Which is the best web application development company?
Some of the already proven web application ideas for B2B are –
The CEO dashboard
Employee retention software
Retreat management platform
CRM for startups / small businesses
Family app
Crime alert
A daily highlight web app
IMDB for Books
Docket management system
Top web app ideas for B2C are –
Job recruitment web app
Ecommerce website / drop shipping
All kinds of service platform
Online gamer platforms
Deals, coupons, Referrals platform
Digital personal assistant
Unique web app ideas for 2021
AI-browser cookies
Youtube Radio
Startup club
Personalized Q&A forum
Family web app
Small budget Web application ideas
Machine learning astrology
Relaxation music
Hobby connect
Memes & GIF portal
Review web app like IMDB (Internet Movie Database)
Social platform
At enterprise level also, there are more proven web app ideas and these are:
Mall on wheels
Reservation platform
Online storage space
On-demand commercial transportation
Buy & sell platform
E-wallet & digital payment
Based on your ideas, that work effectively for the benefit of your target audience, seek the consultation of a web application development company in Hyderabad and discuss your idea of web application.
As web application development company agrees and confirms your new idea of web application, the next phase of action to begin the process of planning, strategy, design, platform and further additionals of revenue generation, marketing, promotion, content etc.,
Web application development companies have the expertise to build web apps and you must ensure that the business idea you are coming up with needs to be great and uniquely promising that you can convert that web application into a giant profitable company.
The real worth of a digital business is in the potential of your idea and how it gets converted with your efforts. Therefore, the basic work of research must be carried out and this is trending in 2021.
On the other side, if you already own a business, but do not have adequate capital to build a mobile app, you convert your business into a web app at a reduced cost.
The above ideas that we listed are some of the working examples of web apps that already proved to be valuable and good to start a business venture. However, different phases of planning and execution must be done in order to build your business web application. Especially to make your idea reach the audience in the right context delivering a positive impact. It is also important that you need to choose a web app development company to build a business web application.
Must Read: Top 10 Web Application Development Frameworks?
Conclusion
A good web app project idea depends on the problem and how you are trying to solve and the extent of the research you are considering to provide solutions. Classifying a web app idea as good or average is also a huge task.
Analyzing the idea to be good or average is also a crucial aspect. However, with detailed plan and working, it defines the growth and potential it has for success.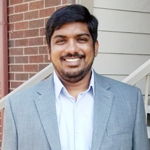 Name: Bharath Kakkireni
Director – KBK Business Solutions
Bharat Kakkireni is a passionate software developer and engineer with over a decade of experience both in India and the U.S. He has been working on many multifaceted IT projects helping local businesses and also collaborates with MNCs in developing software projects. He's an active team leader in KBK solutions. He imparts training, mentoring, and leads teams towards high end efficient working systems. Bharat keeps himself busy in reading, writing and Internet marketing.