Content Management System (CMS) has already proved to be a valuable application for millions of small business owners and others to publish and manage content. Primarily being used as a medium of content publishing source, the advantages with it are highly useful, interactive and most importantly these are user-driven.
1. WordPress
2. Joomla
3. Drupal
Another user-friendly Web application development is Drupal which is an Open Source CMS. It carries a lot of weight in discussions, but it is the next choice after WordPress. Drupal has equal importance for web application development. Top five benefits with Drupal are – flexibility, customizability, scalability, community and security. Web application development company finds it much easier to work with Drupal.
4. Typo3
Typo3 – What is it? How does it work as a CMS platform? Well, This is a scalable CMS and it is most ideal for enterprise-level websites. If you wish to use CMS to build an Intranet, Typo3 would be an excellent choice.
Web application development company finds Typo3 as user-friendly, but CMS experts say that when it comes to web development, it is not a great choice for smaller and simple websites. However, Typo3 is packed with a lot of best features, with multilingual support, it runs on multiple sites from a single installation and saves a lot of work.
Serendipity
In custom Web Application Development, Serendipity is the most user-friendly CMS that is not only perfect for small blogs and it is one of the lightweight CMSs you can use. Due to its in-built dynamic caching settings, Serendipity extends themes and plugins and additionally there are front and back-end specific plugins which makes finding the tools much simpler.
5. Dot Clear
PHPweb application development company finds Dotclear as another excellent CMS tool especially for those who are into blogging experience. Among all the CMSs you have read so far, you will find Dotclear as one of the easiest. Not only this is similar to WordPress, but you also get access to robust methods of publishing, post publishing, management and taxonomy options. This CMS platform enables you to write your posts in simple and plain text, HTML and in Wiki syntax. Further, Dotclear also helps to generate RSS feeds and new functionality of adding plugins and themes.
6. Impress Pages
You will be absolutely excited to work with ImpressPages that provides a total freedom and control over what is created with it. This is an open source framework, it allows programmers to take the benefit of without code and then you can also claim all of its rights. Further, the easy to work with admin interface, with inline editing, drag and drop features, even complex websites with no tech skills works excellent for your website.
7. Chamilo
Web Application Development Company in Hyderabad uses this platform as Chamilo is little bit different from others and it is exclusively a learning platform. Chamilo is a specific kind of CMS as a Learning Management System. This is the best system to create online courses that include from a simple study program to a complex learning program. Online classes can include text, media, multiple choice questions and even you can set up assignments and homework to learners.
Conclusion
Starting a website with the use of the best CMS tools available at an affordable cost is now one of the best sources available at Web Application Development Company in Hyderabad. They are a professionally maintained PHP web application development company with vast experience in custom Web Application Development. CMS tools give you a complete control over the design and content published. You can make many changes as per your requirement without much dependence on the developer and it also requires no coding or graphic design skills. Audiences find it most convenient to browse through your website and when you update it regularly, it creates a strong impression on the users and search engines as well. Further, it ranks your website based on the freshness of your content and CMS tools allow you to do this easily.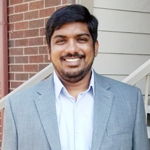 Name: Bharath Kakkireni
Director – KBK Business Solutions
Bharat Kakkireni is a passionate software developer and engineer with over a decade of experience both in India and the U.S. He has been working on many multifaceted IT projects helping local businesses and also collaborates with MNCs in developing software projects. He's an active team leader in KBK solutions. He imparts training, mentoring, and leads teams towards high end efficient working systems. Bharat keeps himself busy in reading, writing and Internet marketing.