Software testing has been the most in-demand process for software companies. It continues to be until today. Why? With global growth taking place with the medium of technology, software development has been one of the top most requirements for every business. Developing software products for your business requires not only quality programming, but also Software testing services.
Software products are used in every business and organization for various purposes that range from human resource to billing and invoicing. There is not only heavy demand with the vast benefits, but there's also saving time and reduction of manual work.
The speedy processing that is done with software ensuring greater accuracy can never be replaced and this is the main course of advantage that is empowering growing demand in Software testing quality .
Software testing company is entitled and authorized to carry out the quality assurance in software testing that can eliminate the scope of errors and fix it to streamline the efficiency of software.
This job is done by many companies who either add Software testing services as their main course of business, or part of their aligned services. In either way, Software products continue to get rolled as approved and reliable for usability.
Let us discuss more about the subject area of quality assurance in software testing.
QA and Testing Process
When it comes to the aspect of quality assurance in testing, more responsibility shared by Software development companies in Hyderabad, it is now very important to talk about QA and testing processes.
When an error goes undetected, it becomes an expensive feature to make corrections at a later point and in majority of the cases, cost vs benefit analysis is acutely made in order to maintain the margin of profitability. Most of the time, they want to ensure that a skilled and experienced QA team is administering the testing processes and the costs are minimized.
There is a greater impact on product, quality, quality assurance and testing, that it requires the approval and acceptance done by a software testing company that tests the working of the product before it is put to use.
This is a very important phase for a software product before it is displayed in the marketplace.
Software Requirement of a Business
There are millions of unique businesses and they continue to grow rapidly. Especially small business sector is huge and the requirement of software products is also vast.
Some of the interesting small business stats are:
Only 64% of them own a website
50% of small business owners work from home
Some of the owners start their business without any financing
This clearly signifies the fact that small businesses have great opportunities to work with software that can take care of their business as a whole with few or limited employees.
Therefore, there is a lot of influence of software development on small businesses. It not only improves daily business activities, but also speeds up processing, operations, customer satisfaction and much more.
What happens with QA Testing
Software testing company plays a bigger responsibility in preventing software failure. After working for a fully ready-to-launch software products, they have to go through quality assurance and testing to ensure that they are completely error free and high in quality.
Software development companies in Hyderabad are also concerned about the failure of software products where the entire time frame in development boggles down with no results at all.
This is one of the major reasons that software development takes a lot of planning, strategic thinking and architecture along with difference phases in development to ensure that the end product is systematically released.
Quality assurance in software testing is the most important aspect where quality, user's response, working model and business optimization are thoroughly checked and verified to validate.
It is also true that despite the good efforts made by skilled and efficient software developers, at times, software products do come out with few errors.
However, these can be fixed during the software testing process. This is why, in the software development life cycle, the testing process goes on queue.
The Process – How does it work?
Software testing company uses different models of Software testing services.
Let's discuss some of the top successful models.
Waterfall Model
This is the most well-structured and advanced software development model that is popularly applied by software development companies in Hyderabad.
It follows a distinct approach to perform the testing. The software will be segregated into multiple phases and works in each stage.
Iterative Development
Subject to repeated test processes, this model works in three consecutive cycles – formulate, test and evaluate.
Each part is tested with immediate feedback. This is followed by the required changes that take place in the redesigning stage.
Agile methodology
Known as the most sophisticated software testing model with an incremental testing approach, it gives more significance to customers and developers. In agile methodology, every component is thoroughly tested to reduce the risk and puts developers to redesign and redo the programming wherever required.
Conclusion
Continuous verification and validation is the core purpose of software testing services. This is ensured in order to deliver an excellent product and during this process, each phase of the test determines the performance and efficient working of an application. With several parameters in line, the product is keenly tested to make it super refined and superior in quality.
In fact, the final drive of software testing is the end of the mission that began with software development via programming, coding, planning and such other tasks.
Those with excellent software development experience can undertake simple to complex software projects with their excellent knowledge in programming. However, there is also a possibility that difficult projects do require phase-wise testing to figure out errors and make corrections. It not only gives better scope for improvement, but also to move ahead with greater quality of software products. Software testing company keeps a track of all the errors and takes up each one for necessary corrections. Another key factor of software testing quality plays a vital role to ensure that the testing process is done in the best method. The two types of manual and automation testing enable detect the errors and bugs through different levels of testing.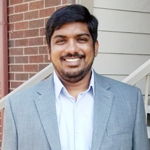 Name: Bharath Kakkireni
Director – KBK Business Solutions
Bharat Kakkireni is a passionate software developer and engineer with over a decade of experience both in India and the U.S. He has been working on many multifaceted IT projects helping local businesses and also collaborates with MNCs in developing software projects. He's an active team leader in KBK solutions. He imparts training, mentoring, and leads teams towards high end efficient working systems. Bharat keeps himself busy in reading, writing and Internet marketing.