You must have definitely heard of Business process outsourcing or (BPO) earlier. With the continuous expansion of software and Internet technology services, this business practice has emerged as a huge successful service.
What exactly is BPO?
BPO or Business Process Outsourcing is an organization hired by another company to perform a specific process tasks that the hiring company requires for their business in the course of operation of business.
How did it start?
Starting as BPO service provider to the manufacturing sector, for the purposes of handling specific processes including supply chain and core competencies that further make their final product.
Following the steps of this sector, other industries such as commercial, non-commercial, for-profit and non-profit businesses including government agencies began to choose BPO services.
One of the major countries that found BPO services in India as attractive is the United States followed by other countries to perform many processes.
What are the services offered?
BPO services company in India offers multiple back-office functions that include –
– accounting
– Information Technology
– Human Resources
– Quality Assurance
– Payment Processing
– Front office functions such as Customer Relation services, marketing, sales, payroll
Several of functions spanning from back-office tasks such as accounting, data processing, payroll processing, digital services, call center, social media marketing, customer support roles etc. are outsourced rapidly.
Some of the other outsource non-core functions that are quite critical tasks such as –
– Customer service
– Financial services
– IT operations
– Data mining
– Data analytics
The above services have emerged as part of digital transformation and for competitive edge of digital economy.
The functioning of BPO services in India
BPO services are a huge source of revenue for India due to the fact that India has vast volume of young population who are conversant with communication and engineering skills. Micro and startup companies that often start with small capital investment cannot afford to invest in back office and front-office functions due to the lack of resources to build the staff and supporting functions to perform in their in-house.
On the other side, an established company may opt for outsourcing its tasks that it had been performing for so long with the fact that they can do a better job with lower costs.
Prior to making decisions to evaluate the outsourcing functions, management experts vividly strategize the pros and cons of outsourcing to BPO service provider.
Additionally, the organizations must also perform a research to identify the best vendor and further the process of shifting work from in-house to the BPO services. This process of change management involves an impact on staff, established processes, and existing workflows.
It also impacts the finances of organization not only in terms of shifting costs from the internal environment but also for taxes and reporting requirements.
Choosing best technology solutions for enabling smooth flow of work to BPO outsourcing services, that includes costs, scope of work, technology infrastructure are also considered.
Different Types of BPO services
As BPO services are globally in demand, they are segregated into different types based on the service provider's location:
Offshore outsourcing: When an organization contracts for services with another company in a foreign country.
Onshore outsourcing: When an organization contracts for services offered by a company that operates in the same country as the hiring organization.
Nearshore outsourcing: When an organization contracts for services offered by companies based in neighboring countries.
Business process outsourcing is also referred to as IT enabled services or ITES – which recognizes that IT infrastructure enables outsourcing.
Categories of BPO outsourcing services
Sometimes categorized by the types of services being provided and there are basically three main categories are:
1. Knowledge Process Outsourcing:
When BPO services in India uniquely takes up KPO whereby its capacity to perform particular business or function goes with expertise.
2. Legal Process Outsourcing:
This LPO – BPO services company in India is a type of KPO that offers a wide range of legal services ranging from drafting legal documents to legal research and legal advice is successfully done.
3. Research Process Outsourcing:
RPO as it is called – refers to research and analysis functions for biotech companies, investment firms and marketing agencies are among the types of organizations that would collaborate with RPO for services.
BPO management services offer staff augmentation services and most importantly knowledge-based.
Top BPO service companies in India
Some of the highly successful top BPO service companies in India are –
– Genpact : The company offers its BPO services to HR, industrial solutions, banking, financial, after market and risk management services.
– Tata Consultancy Services BPO : Leading as top BPO company in India.
– Wipro BPO: The company offers a wide range of services including customer management services, human resource outsourcing and knowledge services.
– Aegis Ltd : Aegis offers its services to sectors like healthcare, technology, retail, energy, utilities and telecom.
– Serco Global Services: Offers a wide range of services to sectors like retail, telecom, healthcare, banking and logistics.
– Infosys BPO: Recognized as one of the leading BPOs in India, the company offers a wide range offer services from HR to digital business services and business transformation services.
– WNS Global Services: Having 39 centres across different countries and offers its services to a wide range of sectors like – healthcare, insurance, manufacturing, media, entertainment, banking, financial services, consulting, professional services, shipping, logistics, retail and telecommunications.
– Firstsource Solutions : Works with a wide range of sectors like – insurance, media, healthcare, publishing, banking, financial services and many more.
– Hinduja Global Solution: Having its presence in 10 countries and has 24 delivery centres in India.
– EXL Service : Excellent source for IT, outsourcing and business transformation services. Spread across several continents, the company offers its services from 30 global delivery locations.
All of the above listed
Conclusion
BPO services are vastly in demand and particularly for countries in other parts of the world and in Indian corporate sector as well. If managed well, Business process outsourcing can become a huge resource for cost management and higher productivity.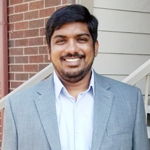 Name: Bharath Kakkireni
Director – KBK Business Solutions
Bharat Kakkireni is a passionate software developer and engineer with over a decade of experience both in India and the U.S. He has been working on many multifaceted IT projects helping local businesses and also collaborates with MNCs in developing software projects. He's an active team leader in KBK solutions. He imparts training, mentoring, and leads teams towards high end efficient working systems. Bharat keeps himself busy in reading, writing and Internet marketing.