You have a need for staffing and payroll services due to multiple factors. Some of these can be understood as – volume of employees that involves lot of time in generating pay slips, or heavy workloads of HR and recruitment tasks or too many pending requests of attending to employee requirements. When innumerable staff tasks are mounting up, what would you do? One of the best solution available at your behest is to choose staffing and payroll services.
Primary Benefits
At the outset, you are able to save a lot of time in data entry, processing and generating reports. Additionally, the other benefits are – that can interact and spend more time with your employees and share quality time.
Employees appreciate and in fact boost their energies when they receive employer's attention, such as listening to their requests, solving their grievances, performance evaluation reports, HR meetings and salary incentives.
When their pending HR tasks are resolved rapidly, they are happy and excited working for you. After all, everybody needs a job and every employee has a family to support. Coming as a corporate social responsibility (CSR) companies not just take care of employees alone, but their families as well.
Factors to consider
Prior to the selection of staffing and payroll services, or let's say you are hiring Payroll outsourcing services in Hyderabad, what would you consider?
– Check the experience, reputation, rating and expertise niche of provider.
– Examine whether they take up small ,medium or large enterprise payroll services.
– Consider a professional approach of sending a request or visit their website to find out more.
– Identify whether they would be able to take up your requirement of staffing and payroll services.
– The specific skills you are looking for, do they have it?
– Whether the costs are reasonable.
– Is their location easily accessible that you can commute easily.
– Any other research that you wish to undertake, go ahead with that.
– Check whether you would be able to achieve your goals and purposes.
The Approach
Get a list of all the companies that are offering Payroll outsourcing services in Hyderabad and spend enough time on knowing about the company and their specialized staffing and payroll services.
Once you identify your selection, the next phase of action would be to follow these steps:
Step # 1:
Send in an inquiry
– Submit a request or a send an introductory mail about your company to payroll consultants in India.
– Avoid being in a hurry to give a follow up. Wait for their reply.
Step # 2:
– Once you receive a reply from outsourcing staffing services, send them another mail about the payroll services that you are looking for.
Step # 3:
– Describe What kind of company are you? Startup, established and running, large industrial enterprise or a firm – state clearly the services that you are.opting for.
Step # 4:
– State the list of payroll management services you require.
Step # 5:
– Confirm from the payroll outsourcing services in Hyderabad that you agree to the policies, terms and conditions, fee and costs levied by them.
Step # 6:
– Discuss the matters such as legal framework, employee insurance, Applicant Tracking System (ATS) and such other you wish to opt for.
Step # 7:
– As such, payroll services bring a huge save of costs and especially if startups are approaching, it is still much more beneficial as lot of saving takes place and it is worthwhile.
Step # 8:
– Especially, the support, 24/7 customer service, HR functions and every other staffing and payroll services can work wonderfully yielding best results to your advantage.
Conclusion
Outsourcing staffing services is an excellent source of business that is centrifugal force of HR and payroll services. It works in favor of both employer and employee saving a lot of time and costs. Especially payroll management services can improve the overall efficiency and payroll services of an organization. These are very far fetching in the long run and work to the best benefit and profitability of every company. Just ensure that your business niche is familiar to the provider and that they are able to follow the kind of services that you would require in order to be successful in their payroll services requirement.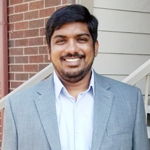 Name: Bharath Kakkireni
Director – KBK Business Solutions
Bharat Kakkireni is a passionate software developer and engineer with over a decade of experience both in India and the U.S. He has been working on many multifaceted IT projects helping local businesses and also collaborates with MNCs in developing software projects. He's an active team leader in KBK solutions. He imparts training, mentoring, and leads teams towards high end efficient working systems. Bharat keeps himself busy in reading, writing and Internet marketing.