Emerging trends in software development in 2020
With excellent growth record in IT development services that has crossed USD 1 trillion in 2018, every Software development company has its share of contribution in Software development process and it has much to participate in the emerging software development trends.
Bluechip software giants like – Google, Microsoft, Oracle, IBM, SAP and many other have a major stake in software revenue and they have been incessantly working on latest software development technologies to make the technology much more effective in our daily lives.
1. Artificial Intelligence (AI)
As a major branch of computer science, Artificial Intelligence (AI) is capable of building smart machines to perform tasks that require human Intelligence. With advancements like machine learning and deep learning future of software development will experience a new paradigm shift in every sector.
Simply stating, Artificial Intelligence is about building machines that are intelligent and the approach in which AI thinks has four major areas:
– Think as human
– Think rationally
– Act as human
– Act rationally
While the top two areas are related to processes and reasoning, the remaining two relate to behavior.
Algorithms are vital in using Artificial Intelligence that provides a complete set of cognitive abilities to the machine.
Software development technologies that work on AI produce a major a impact on digital transformation with the practice of Software development process.
2. Internet of Things (IoT)
Taking the world of technology to the next level, latest technology in software development is Internet of Things (IoT). In 2020, we will notice a lot of sensor connectivity to mainframes, desktop, laptop, smartphone, tablet, machines, vehicles, household appliances, medical devices, electric meters, street lights, traffic controls, Smart TVs and digital assistants (Alexa and Google Home). Analysts estimate that there are nearly eight billion devices are connected the network technologies and project that it will extend upto 25 billion by the end of 2020.
Technology experts even say that IoT may generate revenue as high as $13 trillion by 2025. The concept of smart cities has already been launched in some parts of the world that connects the entire city with Internet of Things (IoT).
3. Block chain
Research and advisory firm Garter affirmed that blockchain is one of the top ten trends in strategic technologies for 2020. The firm says blockchain has an excellent potential to reshape industries by enabling trust, transparency and value exchange across businesses. The benefits also include reduction in transaction costs, settlement times and improvements in cashflow. As a Software development company we experience several opportunities to offer our services in blockchain giving bigger scope for digital currencies.
4. Big Data
The very strong big data is leading Software development technologies like IoT, machine learning, artificial Intelligence and many more. Simply explaining, the devices connected with the help of algorithm communicate with each other with the process of information and data generation. Top big data technologies that we can see flourishing are:
– Edge computing
– Streaming Analytics
– Artificial Intelligence
– In-memory databases
– Data Lakes
– Block chain
– NoSQL Databases
The above top technologies work through efficient Software development process.
5. CI/CD (Continuous Integration + Continuous Deployment
Using Kubernetes and AWS together creates fully manageable, continuous deployment pipeline for container based applications in software development process. Code is frequently released into production environments in continuous deployment. AWS services are leveraged with the support of continuous deployment.
6. 5G
Latest technology in software development is 5G network that boosts the performance of wireless network infrastructure solutions.
7. Progressive Web Apps
Implemented by Software Development Company, a progressive web application is a model of application software that gets delivered through the web with the usability of common web technologies such as HTML, CSS and JavaScript.
8. Cybersecurity
Being part of software development trends, computer security also known as cyber security, information technology makes it much more convenient to offer protection to the computer systems and networks from any kind of theft or damage to their hardware, software or electronic data.
9. Low-code development
Making its way among Software development technologies low-code development platform can be explained as a software that works in a development environment to create application software through graphical interfaces and configuration instead of hand-coded computer programming.
10. Augment Reality + Virtual Reality
As one of the software development trends, Augmented Reality (AR) brings digital elements to a live view most often with the use of camera on a smartphone whereas Virtual Reality (VR) brings a complete immersion experience that moves away from the physical world.
11. Cloud Services
Cloud services are provisioned by cloud computing provider. It incorporates all delivery and service models of cloud computing and related solutions. Cloud services are delivered via Internet and accessed globally from the Internet.
As among latest technology in software development, cross-platform development practices to develop software products or services in multiple platforms or software environments. Engineers and developers use various methods to accommodate various operating systems or environments for a single application or product.
Conclusion
Catching up with the software development trends is beneficial from the view of business and end-user. This model of most astounding software development technologies bring in a major change not only to the infrastructure, but also in the developmental system of banking, industry, business, manufacturing, transport and other systems. Future of software development has excellent prospects with leading technology trends that combine both coding, software tools and other software systems, it is likely that we will experience rapid growth in every sector that creates more employment opportunities for the present and future generations.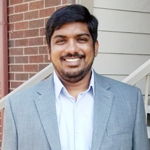 Name: Bharath Kakkireni
Director – KBK Business Solutions
Bharat Kakkireni is a passionate software developer and engineer with over a decade of experience both in India and the U.S. He has been working on many multifaceted IT projects helping local businesses and also collaborates with MNCs in developing software projects. He's an active team leader in KBK solutions. He imparts training, mentoring, and leads teams towards high end efficient working systems. Bharat keeps himself busy in reading, writing and Internet marketing.